Start Dancing!
Allow Alan Gresik Music to "Make Sense" at your next celebration, party, or special event.
Contact (708) 860-1933 or email [email protected] for booking.
Updated contact information: Call (708) 860-1933, or email [email protected]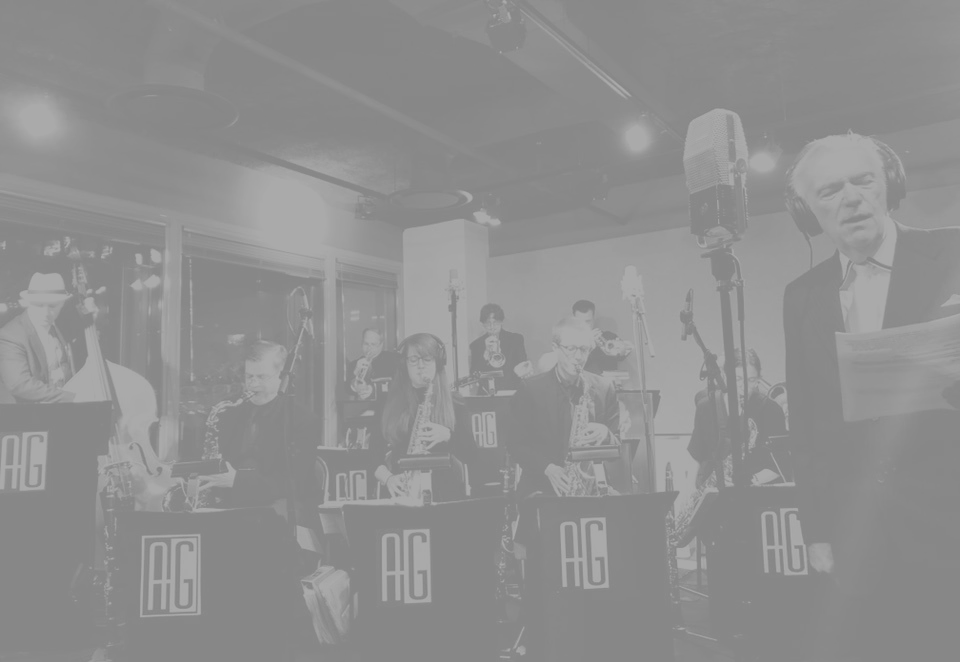 Meet the Alan Gresik Swing Orchestra
Booking Inquiries
Book the music for your event.
Listen
Hear some samples of music.
Videos
Watch concerts and festivals.
---
A Note from Alan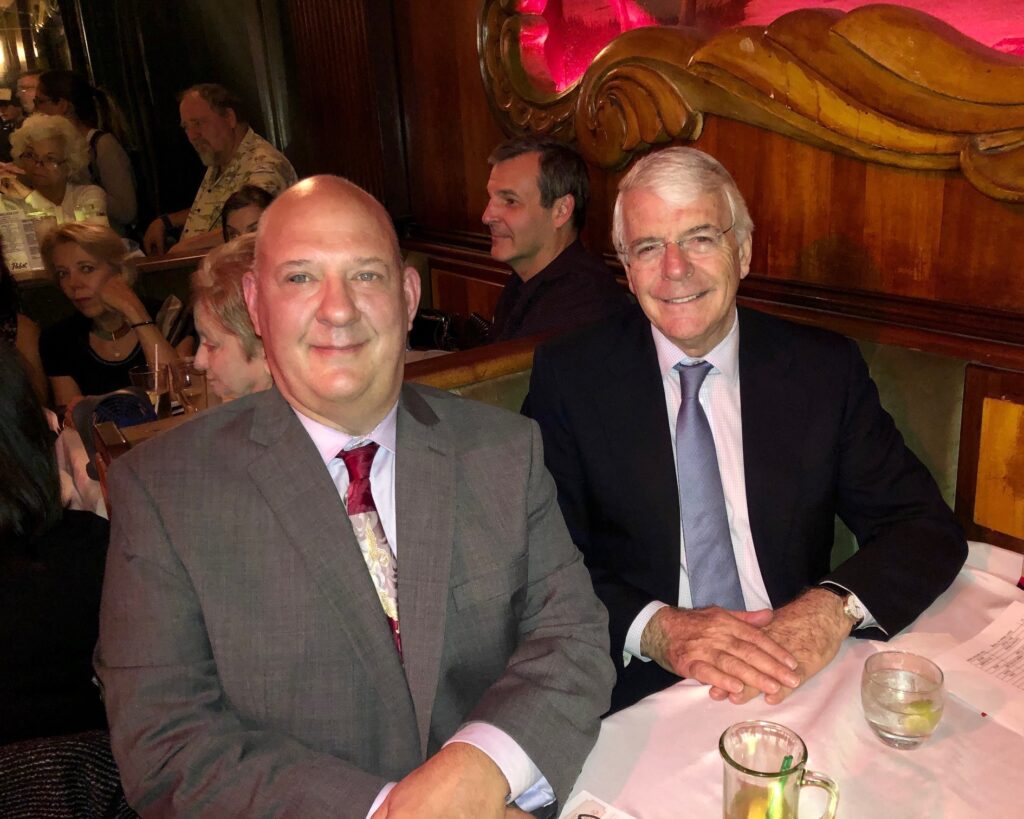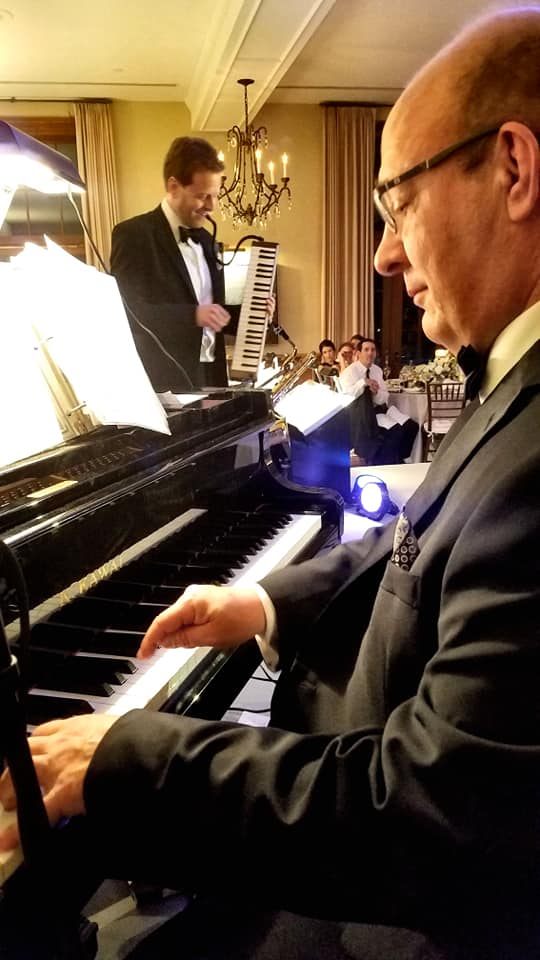 Hello! My name is Alan Gresik.
I am so glad to see you checking out my website.
As a professional pianist/live music broker my most complex and on going project has been Alan Gresik Swing Orchestra. It's one thing to form a top flight 1937 swingband, it's another thing to create a live radio broadcast including cleverly tailored commercials within one package. Quite an illusion!
When: Every Thursday since 1998 can such an outfit be witnessed.
Where: Green Mill Lounge 4802 N. Broadway at Lawrence in Uptown Chicago.
The Jazz Capital of the Universe.
8pm to 12 midnight, $10 cover. Our focus is to see how close our 15-piece ensemble can get to 1936-37 United States of America Hot Dance Music uncovering concepts that have been buried and forgotten for decades.
So far so good. It has only taken me 40 years to get to this point. Lots of moving parts.
Solo Piano is my other forte. Although I don't consider myself a jazz pianist, all my melodies are fresh and creative mixing multiple genre's and time signatures together.
Sound Sculpting is my specialty. Every room has it's own unique acoustic characteristics. Your event is too important to leave the acoustics to someone who isn't an expert. Hire Alan Gresik!
---
Calendar
UPDATES ON PERFORMANCES
Alan Gresik Swing Orchestra – AGSO
Alan Gresik Solo Piano – AG
Green Mill: The Alan Gresik Swing Orchestra
Every Thursday, 8:00 pm to 12 Midnight, $10, 4802 N. Broadway and Lawrence.
---
Bio
Solo Piano by Alan Gresik recognizes that each performance space has its own set of acoustics. Therefore, the implementation of silence and room energy dictate what styles are used per melody. Classic rock songs by Elton John or the Beatles work well using waltz grooves. Alan Gresik is able to take any popular
melody into another realm of interpretation that is easy to comprehend and easy to follow. Exciting Melodic Adventure combined with Alan's personality.
Alan says, "I have been playing in the Chicagoland area for four decades. I was the first musician to regularly perform at the original location of Chicago-based Potbelly's Sandwich Store in Lincoln Park circa 1995. According to Peter Hastings, Potbelly's original owner, I was responsible for over 10,000 musicians being hired for the franchise.
Chicago Jazz Magazine and WGN Radio are just some of the media outlets that have interviewed me. I never tire of sharing my story, and the story of the greatest music era in history, with a wider audience."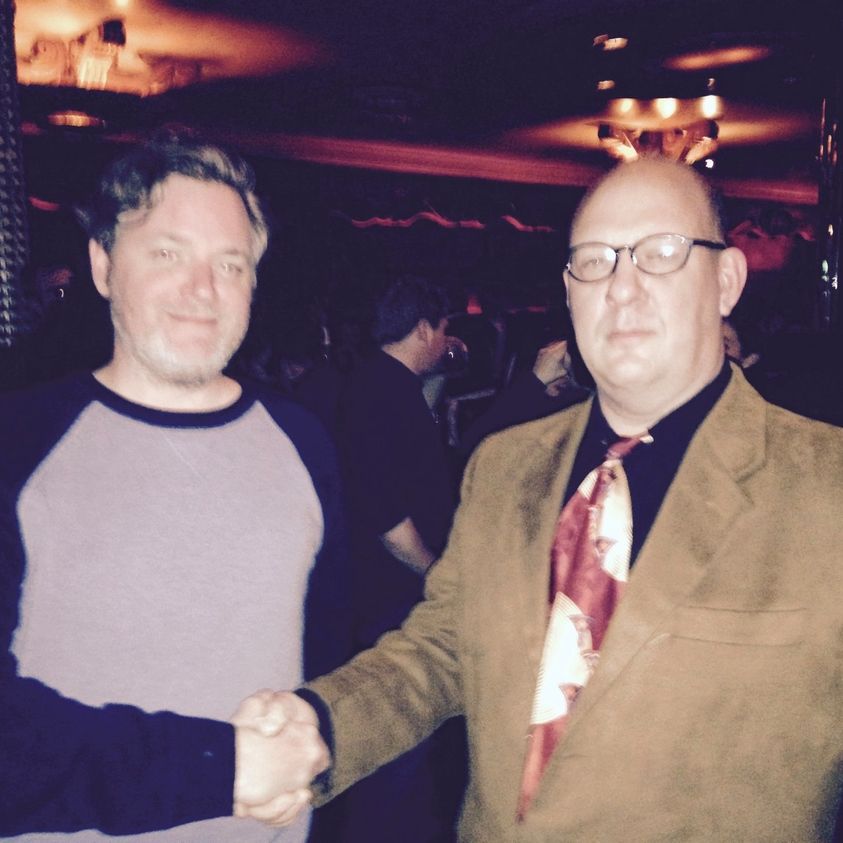 ---
Video
Alan Gresik Swing Orchestra
St. Louis Blues – Carnegie Hall arrangement
"Don't Worry About Me" – Amanda Wolff vocalist
"Shine" Alan Gresik Swing Orchestra 2/23/23
Solo Piano
More: Live at the Green Mill
---
Music
Keep guests enthralled with Alan Gresik's piano work, ranging from traditional and international, to Swing Era and more. Complete the party atmosphere in any room with instrumental piano. Mixing retro styles and new hits, it's soothing and exciting at the same time.
For more samples, or if you have any questions, please contact Alan Gresik Music here.
---
Booking Inquiries
From solo piano to ensembles | PA and Audio Support available | Decades of performance experience
Special Events
Allow Alan Gresik to tailor an ensemble to reach your needs and budget.
Weddings
Although we not a traditional Wedding Band many times we are hired just because we are so different.
Price List Available Upon Request
Alan Gresik Solo Piano
Ballroom Beatles
Alan Gresik Swing Orchestra
Feel free to call me to set up an appointment in person or on Zoom.
---
CONTACT
Booking Summary:
From solo piano to ensembles
PA available
Decades of performance experience
Inquiries:
Have a question? Just ask! Use the form to submit your question, or reach out directly.
Thank you!
Alan Gresik Music
Chicago, IL
---
HISTORY OF SWING MUSIC
In the 1930s, musicians created a combination of important grooves which are the DEEPEST ROOTS OF ROCK 'N' ROLL. Understanding the era is important, and so are the nuances of the music. Alan has spent decades researching and performing Swing Era music, as a solo pianist and bandleader.
"Notation interpretation is the key. Many big bands don't use this dialect. 1936 style notation interpretation dialect makes all the difference in the world. Music notes are like written words. They need to be spoken in the proper language."
Check out this video on the history of swing music:
"This video is a great documentary on this subject. Swing Orchestras of this type are NOT Big Bands. Current Big Bands do not use the same vital notation interpretation concepts that bands of this era used; really any swingband before WWII," shares Alan.